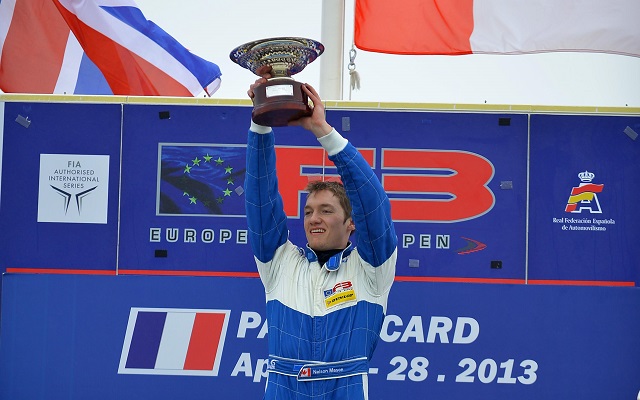 Nelson Mason
Team West-Tec?s decision to sign a 25-year-old Canadian early in the pre-season, with just a couple of Formula Ford and Italian F3 outings behind his back and no major racing recorded since 2010, came a bit out of nowhere. And, yet, the more surprising part of the ordeal was how well Mason performed right from the beginning. He clinched the unofficial F3 Open Winter Series title, dominating the first race and finishing right behind the winner in the second one.
The first weekend of the regular campaign saw a Mason double pole, which resulted in a victory in the first race and a race-ending collision on Sunday. His erratic luck continued at Algarve as he left Portugal with zero points because of a crash on Saturday and technical problems on Sunday. However, the Canadian was back on form soon enough, hitting the podium once again at the Nurburgring, which was followed up by an impressive weekend in Jerez, where he picked up a double win.
Although Mason wasn?t able to add more victories to his tally, he added more podiums on respected tracks like Silverstone, Monza and Spa-Francorchamps. He was, indeed, hardly slower than the title contenders, but lacked the consistency Jones and Stuvik had, settling for third. Mason finished off his season with a decent performance at Macau, finishing 17th in the main race as he made up eleven places from his grid position.
Considering his limited experience, finishing third in F3 Open and winning the Winter Series was more than good. Despite being 26, he definitely has some unfinished business in formula racing and is well-deservedly rumoured to step up to the FIA European F3 Championship, where he is expected to continue with Team West-Tec.
David Gruz