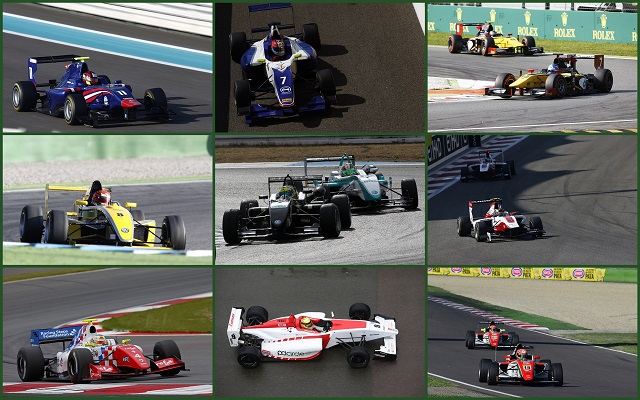 In 2013, newcomer squads like Russian Time and Hilmer managed to trouble the existing single-seater franchises, but no such shocks were provided by 2014, as trends were continued and the establishment rebounded.
On the top level, DAMS returned to winning ways in GP2 and continued to be the 3.5 landmark, while our 2013 winners Prema won FIA F3 again. Similarly prestigious franchise teams like Carlin, Fortec and ART were also formidable forces.
Koiranen bounced back to dominate the Eurocup and Alps FR2.0 championships, Super Nova withered the Kimiya Sato storm to snatch the Auto GP title, RP Motorsport bossed EF Open and Motopark continued to run German F3.
The sheer abundance of dominant seasons by top junior single-seaters teams made for a lot of candidates for this category. Below, we have managed to narrow it down to six squads that impressed us most over 2014.
Photography by: GP3 Media Service, GP2 Media Service, ADAC Formel Masters, ATS Formel 3 Cup, Renault Sport Media, BRDC F4, ACI-CSAI, FIA F3 European Championship