The European F3 series wasn't always in the spotlight for the right reasons in 2015, and was won by a driver in his fifth season at this level. Yet it was still full of many future stars, as reviewed in-depth by Peter Allen.
Whenever the FIA Formula 3 European Championship caught mainstream racing attention in 2014, it was for the right reasons: Esteban Ocon and Max Verstappen defied their lack of experience to mark themselves out as future megastars.
In 2015, the series was often making headlines for the wrong reasons, when a large field of exuberant young drivers overstepped the mark with sometimes frightful results.
But to see that as the main story about European F3 in 2015 would be to be disregard the potential on show. Last season had great quality in the top 10, but the number of quick drivers was arguably double that this year.
Many lacked experience, and a struggle to prove themselves was probably both cause and effect of the high number of incidents, but no series could claim to have more promise in its ranks.
Particularly impressive were the six F3 newcomers that were able to get results regularly and finish the year in the top 10. They were led by Charles Leclerc, who produced some Ocon-esque results out of the box to keep veteran Felix Rosenqvist and the not-quite-so-experienced Antonio Giovinazzi quiet and led the standings into the second half of the year.
That Rosenqvist won out in the end in his fifth year in the series was perhaps not the most exciting outcome, but no less than he deserved and a lesson in perseverance. Indeed, he had to work hard for it and only took charge late on leading a purple patch for the Prema team.
Adding the investment of Lance Stroll's billionaire father to the leading team in a category open to development was always going to be a potent mixture, and it showed in the closing stages of the campaign.
Indeed, if there's a pessimistic note to end on for the future, it's the fear of F3 becoming an arms race, with two other teams believed to be linked to investment by mega-rich parents for next season.
But for now it remains a popular destination for some of the best young drivers around – whatever headlines and tweets might say to the contrary.
We do like to look further down the order in these season reviews, and to write in-depth about each of the top 20 drivers on this occasion was certainly justified because they all have talent.
1. Felix Rosenqvist

Sweden, Prema Powerteam, age 24
508 points, 13 wins, 24 podiums, 17 pole positions, 13 fastest laps
Rosenqvist?s win in the season finale came from his 32nd start at Hockenheim in an F3 car, but his title win was convincing.
For the second straight year he unexpectedly remained in the category but this time – recruited by Prema Powerteam to be its fifth straight champion – there was nowhere to hide.
For much of the year it wasn?t easy. After winning the first race at Silverstone, a qualifying exclusion left him playing catch up and after a rough events at Spa and the Norisring he was nearly 70 points adrift.
From there he was relentless though, never off the podium and winner of seven of the next 12 races to take the title with a round to spare.
It?s easy to knock Rosenqvist but he?s always been a frontrunner in his five years at European level and he only kept coming back because the bigger opportunity he deserved never came.
With an increasing number of sponsors appearing on his car towards the end of the year and the well-funded Prema now expanding into GP2, he might just avoid another return in 2016. Season rating: 9/10
2. Antonio Giovinazzi
412.5 points, 6 wins, 20 podiums, 4 pole positions, 4 fastest laps
Like Rosenqvist, Giovinazzi had deserved to graduate from F3 already and so this was a ?must-win? season for him too, but losing out should not be regarded as a failure.
Carlin had been the team to beat over the latter part of 2014 but that form was never really carried over. He therefore did a fantastic job to make the podium in all of the first nine races, but he then never visited the rostrum in the next six after getting too involved in the Monza and Spa scraps.
Impressively matching Rosenqvist entirely over the Zandvoort and Spielberg rounds gave him a 20.5-point lead ahead of the last three rounds, and he was rewarded with a very fortunate but deserved Audi DTM debut at Moscow.
He suffered a terrible return at Portimao a week later though, to the point that he was now relying on a Rosenqvist slip up that never came.
Fundamentally, his rival had more experience and a faster car, so second is really the best Giovinazzi could have done. He deserves a place in GP2 or the DTM next year, but is relying on the support of the Gelael family or the Volkswagen group. 9/10
3. Jake Dennis

United Kingdom, Prema Powerteam, age 21
377 points, 6 wins, 16 podiums, 6 pole positions, 5 fastest laps
When Dennis made the switch from Carlin to Prema early in the off-season there were definite title ambitions, but those took a hit when Giovinazzi and Rosenqvist returned.
He was going to need his more experienced rivals to be inconsistent, but perhaps understandably it was the Briton who struggled on that front.
After a poor start, double wins at Pau (it should have been three but damage handed the GP win to Giovinazzi) and Spa briefly put him second ahead of both of his expected rivals, only for him to then fail to score completely in an incident-filled Norisring nightmare.
Further wins at Spielberg and Portimao demonstrated he could be the class of the field on his day, either from pole or from alongside Rosenqvist on the front row, but those days didn?t come often enough. In salvaging third, there?s little to be ashamed about though.
Dennis certainly has some refinement to do still, but Racing Steps Foundation support should give him that chance. GP3 seems to be next step, and he'll undoubtedly be at the sharp end there too. 8/10
4. Charles Leclerc

Monaco, Van Amersfoort Racing, age 18
363.5 points, 4 wins, 13 podiums, 3 pole positions, 6 fastest laps
Leclerc matched Ocon?s efforts from 2014 by taking two wins and five podiums from the first six rounds. Both were 17, but Leclerc wasn?t driving for Prema and only had one year?s Formula Renault 2.0 experience rather than two.
Another win at Spa and a stronger weekend than his rivals moved him into the championship lead, which he strengthened to 42.5 points with a repeat performance at the Norisring.
He didn?t finish on the podium again.
VAR, like most, couldn?t keep up with Prema in the later part of the season but Leclerc seemed to lose some individual sparkle too.
That?s forgivable for a teenage rookie though, particularly with the early-season highs becoming impossible to match. And no young racer should have to say goodbye to a life-long friend and mentor mid-season.
Leclerc might not have been champion but he was F3?s standout talent in 2015.
Mid-season a step up to GP2 seemed inevitable, but now GP3 is the obvious and sensible next move. A second season in F3 doesn?t make sense. 9/10
5. Lance Stroll

Canada, Prema Powerteam, age 17
231 points, 1 win, 6 podiums
While the top four were really in their own class, Stroll performed quite a miraculous turnaround to end up as best of the rest.
Arriving in F3 with Italian F4 and Toyota Racing Series titles freshly under his belt, he had a perfectly reasonable beginning to the season.
But then came Monza and a frightening crash after giving Giovinazzi the squeeze, and Spa where he contrived to take himself, Rosenqvist and Jensen out as they fought for the lead.
He was rightly given a race ban but it wasn?t long afterwards when improvements became clear to see.
A breakthrough podium (after five previous P4s) came at Spielberg and he capitalised on Prema?s Portimao pre-eminence to add another two, something he did again at the Nurburgring. The maiden victory at Hockenheim was handed to him on a plate by Rosenqvist, but it wasn?t undeserved.
We?ve said before that Stroll?s combination of funding and potential means getting to F1 will just be a matter of time, and an imminent deal with Williams brings him a step closer. Staying in F3 with Prema in 2016, he ought to be champion. 8/10
6. George Russell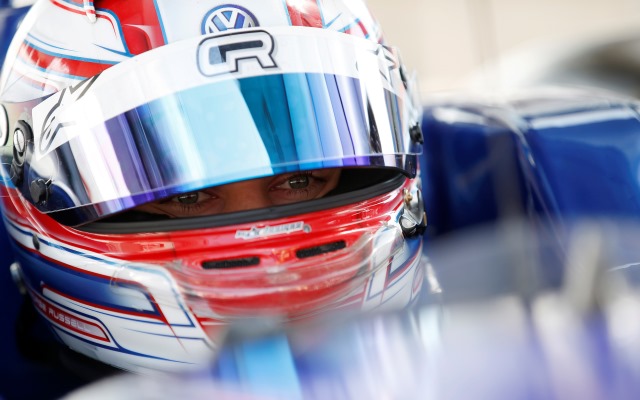 United Kingdom, Carlin, age 17
203 points, 1 win, 3 podiums
Russell and Leclerc had begun the season by colliding even before the first racing lap, but they ended the Silverstone weekend as winners and looking like title contenders.
But the Briton then suffered a prolonged qualifying struggle and didn?t start a race inside the top eight again until round six.
There was then evidence of a slight step forward but he was still starting too far back to make the podium regularly. And when he was the only driver close to Rosenqvist at the Nurburgring, he lost three front row slots to the FIA?s draconian engine-change penalties.
Disappointing raw pace is not the take-home message from Russell?s season, though. For a 17-year-old with a single year?s car racing experience who started most races in the mid-pack of a championship full of needless contact, his ability to stay out of trouble was incredible.
It was not until race 33 of 33 that he failed to finish, when a backmarker took him off. It was only his fifth non-score – matching the top two – despite frequently starting in the teens.
Look beyond his one obvious weak-spot this year and it?s clear Russell is a star. A possible switch to Hitech for 2016 would be a gamble, but it might just give him the complete package. 8/10
7. Alex Albon
187 points, 5 podiums, 2 pole positions, 1 fastest lap
While Leclerc and Russell made the headlines, Albon also had an impressive debut at Silverstone. And while he had two years on his fellow rookies (both on Earth and in a racing car), he was the lead driver for what was essentially a new team in F3, even if Signature had won titles in the past.
He seemed to spend much of the season glued to Russell but one difference between the pair was qualifying, where Albon provided some giant-killing laps.
At the Norisring he beat form-man Leclerc to two poles and got one at Portimao against the otherwise unbeatable Prema (then lost it for not being underfueled).
It?s a shame Rosenqvist wasn?t as charitable to him in the finale at he was to Stroll, because Albon deserved a win just as much and pushed the champion hard early in the race.
His three years in Formula Renault 2.0 were underwhelming but Albon demonstrated his class this year.
He?s shown outstanding pace on a couple of 3.5 try-outs too and would fly if he got a proper chance. Annoyingly, the bigger picture between Lotus, Gravity and Renault means he could face a long wait over his 2016 fate just as he?d built some momentum. 8/10
8. Maximilian Gunther

German, Mucke Motorsport, age 18
152 points, 1 win, 2 podiums (10/11 rounds)

The twice runner-up in ADAC Formel Masters got a deserved chance to step up to F3 with Mucke and quickly defied the size of the jump to qualify third on the grid for all three races at the Hockenheim (which he knew well) and then again at Pau (which he didn?t know at all).
That it took until the last of those six races to make the podium was down to quite a bit of raggedness, but he got it together to take second in the GP.
Not long later came his Norisring victory, not from the front row of race one but from 12th in race two, capitalising on errors from those ahead.
But after spending most of the subsequent races mired in the midfield, he split with his team of three-and-a-half years.
There was a hint he?d be back for the finale though, with a convenient vacancy at Prema. He promptly joined Rosenqivst on the front row for his first race for the team.
A poor start kept him off the podium but he demonstrated he could be an ideal 2016 team-mate for Stroll: at least as fast but maybe not refined enough (yet) to snatch the title. 8/10
9. Mikkel Jensen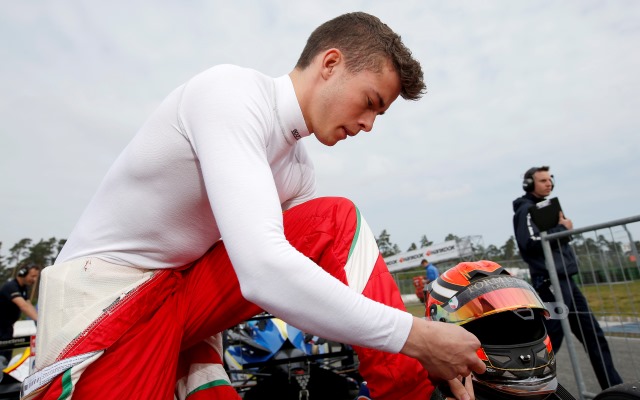 Denmark, Mucke Motorsport, age 20
117.5 points, 2 podiums, 1 pole position

Having unexpectedly but convincingly beaten Gunther to the ADAC title, Jensen transferred over to Mucke for his graduation to F3.
While Gunther appeared to be the quicker of the pair and obviously scored more points, Jensen was competitive throughout the season and scored at every round.
His best weekend was undoubtedly Monza, where from the third row of the grid he gave Rosenqvist and Dennis a race in the opening two encounters to finish second and then third as other youngsters lost their heads behind.
He did end the weekend in the gravel after getting too close to bad-boy Stroll but showed further potential at Spa to put it on pole in tricky conditions in second qualifying. He was innocently taken out of race two by Stroll?s sideswipe, and led again in race three before spinning off while side-by-side with Dennis.
The remainder of his season was spent mostly further back in the top 10 but Mucke was another team that struggled to keep up and Jensen did well to remain on-pace. Like Gunther, Jensen should go well next season wherever he ends up. 8/10
10. Markus Pommer
116.5 points, 1 win, 2 podiums, 1 fastest lap
He might have started racing F3 cars earlier than even Rosenqvist did (in 2009) but Pommer?s run to the German title last year meant he warranted the chance to step up to the European series together with the returning Motopark team.
Generally he did well, ensuring the outfit was on the pace from the off and gradually building form until a fine Zandvoort weekend that began with a podium and ended with a win ahead of Giovinazzi and Rosenqivst.
Such form wasn?t kept up, but frequent top-six finishes ensured he maintained a top-10 place in the standings until the end of the season.
While his performance level was good for a driver outside the established top teams, it was disappointing for his relative maturity and experience in a racing car that he was involved in so much contact.
He even earned a black flag at Spa ? when stewards? patience was strained ? for spinning Rosenqvist around just after being handed a drive-through for squeezing him under breaking.
It remains to be seen what Pommer does next, but it?s probably time he moved on from this level. 7/10
11. Santino Ferrucci

United States, Mucke Motorsport, age 17
91 points, 1 podium, 1 fastest lap
Having had to wait until he turned 16 in mid-2014 before he could make his debut, Ferrucci then showed flashes of real promise with Eurointernational and Fortec over the following months, so a move to Mucke for this year promised much.
Disappointingly, the start of his season was very low key, trailing rookie team-mates Gunther and Jensen. There were then strong drives at Monza and Spa though, yielding a pair of fourths and a maiden podium with second in the chaotic race two in Belgium.
It would be his only podium of the season, but his fade matched the trend of Mucke's season. He did capitalise on improved form at the Nurburgring to take a trio of sevenths, though.
That showed that Ferrucci was making progress in getting a solid weekend together, but at Hockenheim there was a repeat of the sort of incidents that peppered his season and reminded you that he still lacks experience.
Indeed, having jumped out of karts at 14 and not raced in a European F4-level series either, he's arguably still learning compared to many of his peers despite having past F3 mileage.
There's clear potential there, next year he needs to just add some refinement. 7/10

12. Callum Ilott

United Kingdom, Carlin, age 17
65.5 points, 1 podium

Ilott had the unenviable task of following Max Verstappen in making the leap up from karts to F3 with the pressure of driving in Red Bull colours from the start. He got nowhere near the level reached by Verstappen but compared well against more 'normal' expectations.
He came off the back of a Toyota Racing Series campaign in which he was fast but incident-prone, and there were some more scrapes along the way in F3.
And yet, remarkably, he was classified in every one of the 33 races, an feat unmatched by any other driver. That must have taken some luck, but also great maturity and car control.
His pace was good enough for the top 10 at Silverstone and then the top five at Hockenheim and Pau, but he then went missing for much of the summer – though that's understandable in the context of team-mates struggling similarly in qualifying.
When Russell got back to the podium at Spa, Ilott was one place behind him in fourth, and when Russell was quick but penalised at the Nurburgring, he benefited to start and finish third.
Spectacular results may otherwise have been lacking but Ilott hasn't done much wrong either, and so it would be silly for Red Bull to drop its support already. He's got potential and will be in demand for 2016 regardless. 7/10
13. Gustavo Menezes
65 points, 1 fastest lap

Menezes made an off-season switch from Van Amersfoort to Carlin for his second year but it didn't yield an improvement in results. In fact, he dropped two places compared to 2014.
He didn't manage to repeat his pair of podiums from last year, and he was also a less frequent top 10 finisher this campaign. But when he was there, he was more often than not in the top seven.
That inconsistent form often fluctuated with Carlin's – for instance he nearly made the podium at Silverstone after a flying start, only to have a last-lap fuel pressure issue. And yet, it was an otherwise torrid weekend for the team at Portimao when he matched that best finish of fourth.
Qualifying was a clear issue with far fewer top-10 starts than finishes, but that seemed to be a trend for every Carlin driver.
It's never good to go backwards in a junior series, and Menezes should arguably have been able to use his two years of F3 mileage to his advantage in a series full of rookies. But it was also a field 20-deep with promise, and his results still showed ability even if they weren't what he wanted.
The savvy Menezes is the sort who could do anything next: he's already dabbled in sportscars, could return to the US or even try rallycross. 6/10
14. Sergio Sette Camara
57.5 points, 2 podiums

The surprise package of the season? He might have only been 14th, but that was a lot more than could ever have been predicted for a driver whose car racing experience was limited to little more than a handful of Brazilian F3 events last year, and lacked the karting pedigree of Ilott.
To make European F3 his first full campaign seemed a step too far but he was quick from the off and on the fringes of the top 10 very early on.
His two podiums came with plenty of luck – the first in chaos at Spa, the second in a race that never was at Spielberg – but were fair reward for impressive progress during the year.
He'd broken into the top 10 in Belgium, was there again at Zandvoort and his third place in Austria came because he qualified there, ahead of his veteran team leader Pommer. He went on to star at the Masters, and kept scoring series points.
Sette Camara would be a tempting proposition for any team next year, but sticking with Motopark looks likely and makes sense. 7/10
15. Brandon Maisano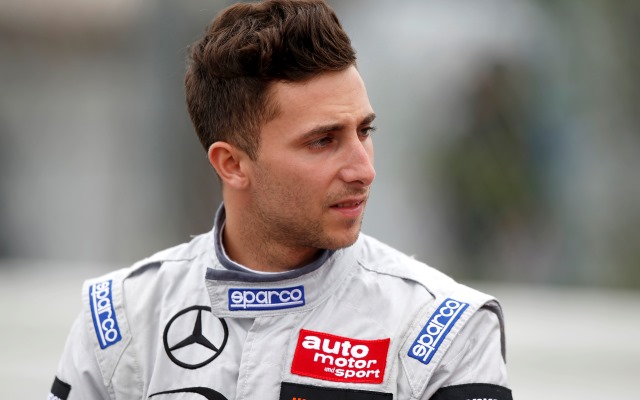 France, Prema Powerteam, age 22

53 points (8/11 rounds)

Maisano beat Rosenqvist to the best time in the opening practice session of the season at Silverstone, yet ended his campaign at the start of August, splitting with Prema in the middle of the Spielberg event.
The ex-Ferrari protege had been recruited by Prema and the Strolls for Italian F4 last year and was rewarded for his good work by being handed a chance in European F3. With two previous seasons in Italian F3 under his belt and five TRS wins at the start of the year, things were looking good.
After a good start at Silverstone, Hockenheim and Pau were not so strong, but he then went well at Monza and Spa. He was just one point behind Stroll at this stage, with both at the bottom of the top 10.
But while his team-mate then took great strides forward, Maisano went backwards. He failed to score at all at Zandvoort and parted by mutual consent with the team after dropping to the back of the pack in the first Spielberg race.
That was of course swiftly followed by the first of Stroll's many podiums, and Maisano's car joined the other Prema entries at the front at subsequent rounds.
Maisano was quickly given a one-race shot in GP3 by Campos Racing, but it's difficult to see where his career goes from here. A shame, because his record below F3 is pretty impressive. 5/10
16. Nick Cassidy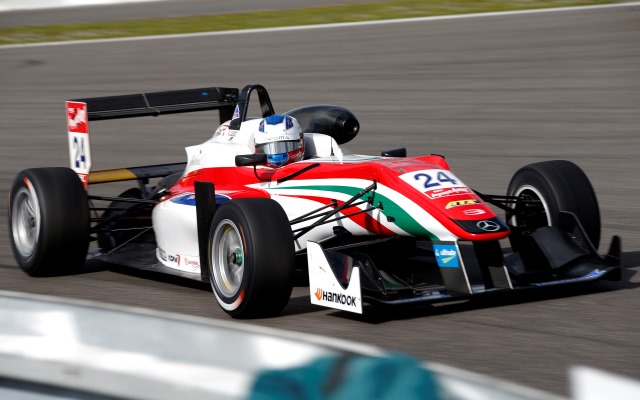 New Zealand, Prema Powerteam, age 21

43 points, 2 podiums (2/11 rounds)

Cassidy was the probably the obvious man to replace Maisano for Portimao – partly because just about every other European single-seater series was in action that weekend.
But after a handful of chances with other F3 teams in 13-14 culminated a podium at Macau, Cassidy had been given a full-season chance in Japan and was making the most of it.
Cassidy was quickly and unsurprisingly on the pace of the other Prema cars, qualifying on the front row for the first two races.
Various dramas meant he scored just two points that weekend but put things right at the Nurburgring, finishing second to Rosenqvist in the opener and on the podium again in the finale.
He missed the final round due to a clash with the Japanese F3 decider, where he clinched the crown.
Cassidy's usual funding shortfall means he'd be relying on well-resourced Prema again to return to European F3 next season, but he could well have good offers on the table from both Toyota (for his Japanese success) and BMW (where he's been on their junior programme this year). Rating n/a

17. Pietro Fittipaldi

Brazil, Fortec Motorsports, age 19
32 points
Stepping into European F3 from a dominant campaign in Formula Renault BARC in the UK was always going to be a different world for Fittipaldi, but he showed more flashes of his clear promise in a challenging campaign.
He was almost single-handedly leading a Fortec team that, for all its success in other categories, has struggled to cement itself in European F3 and he was its only driver to show real competitiveness.
He made the points on his debut at Silverstone and bounced back from a hand injury at Pau to score twice at Monza and again at Spa, where he was a fine fourth in first qualifying.
The second half of the season was largely a nightmare, save for a brilliant pair of sixth places at Portimao, perhaps capitalising on the pre-event test.
There were plenty of incidents, but Fittipaldi has the potential and the backing to go well in the future. He could star next season in the right team. 6/10
18. Arjun Maini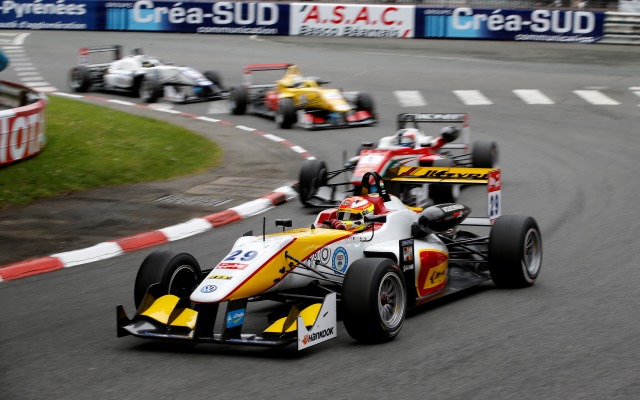 India, Van Amersfoort Racing, age 17
27 points
Maini was making a significant step up from BRDC F4, but having run Russell close to the title there and then had an impressive run in the Toyota Racing Series, it seemed to be the right move.
It was a challenging season, though. A fantastic weekend in Pau, where he finished fourth and fifth in two races, suggested he had got it together, but that was a one-off. Beyond a 10th place in the next race at Monza, he would only score in one further race.
Unlike some other youngsters, the vast majority of his races did at least pass by without incident, but there was just a serious lack of pace during the middle of the year before a small upturn in the final two rounds. Some of this could be put down to the team's form, even though he struggled to get close to Leclerc.
The Pau performance though, along with those from before F3, suggest he has great potential, he just needs to unlock it in an F3 car on a regular circuit. Perhaps a move to Carlin for 2016 could do just that. 6/10
19. Dorian Boccolacci
27 points
Boccolacci had to make a bigger step than many in going to F3. French F4 doesn't have teams, and almost without fail it takes its graduates a year to adjust to the next level, even if that's just Formula Renault 2.0.
While team-mate Albon (with his three years in FR2.0) ran at the front from the off, Boccolacci didn't trouble the scorers in the early rounds – not even in Pau, his star circuit in F4.
Things did suddenly come together at Spa, where a strong second qualifying and clean race two delivered a fifth place – his best finish of the season. There was more of the same at the Norisring, starting sixth and scoring in all three races.
He would only score one further point though, on one of Signature's strongest weekends at Portimao.
Boccolacci did a perfectly decent job, but just needs more time to be a success in F3. Even 12 months ago, conventional wisdom said it was too early for him to be there.
Politics probably played its part, and with uncertainty over the Gravity development scheme going forward, it's now a worry as to whether he'll get further seasons. He'd be perfect for Renault… if only he hadn't skipped its own series. 6/10
20. Alessio Lorandi

Italy, Van Amersfoort Racing, age 17
26 points
Ilott might have been Verstappen's successor in terms of Red Bull backing, but it was his 2014 karting rival Lorandi that made the step to F3 with Van Amersfoort. In fact his first contact came via the Dutch driver.
Fortunately, expectations were played down. After struggling in the opening rounds he joined Maini in flying around Pau, scoring twice from three top-10 starts.
Where he then bettered his team-mate was in keeping up some form into the summer, scoring in all three races at Spa and in two at the Norisring. The points came from poor grid slots, showing some great racing skill.
Then came a drop off in pace for VAR and the pressure to maintain form seemed to tell on Lorandi, who was involved in an increasingly silly number of incidents and never returned to the points (although he was close across the final weekend).
A frustrating end to the season, but the middle of it was very promising and he can build on that next year whether he returns with VAR or with another team. 6/10
The rest

Raoul Hyman was good enough to be grouped with the drivers above but fell just outside of the top 20. He acquitted himself well after a late deal to step up from BRDC F4 and had an impressive weekend inside the top dozen at Monza. Maintaining that form was difficult, especially once he was left in a one-man West-Tec team by Fabian Schiller departing with three rounds to go having failed to get results from some decent pace.
Schiller was one of five other drivers to score points, all doing so with a solitary ninth place finish. The first to achieve it was Sam MacLeod in Pau but the multiple race-winner in the British and German series in 2014 struggled with Motopark and left before the finale.
His team-mate Nabil Jeffri didn?t fare any better. He did qualify sixth at Zandvoort and although he carried over a grid penalty from a Norisring crash, he picked up his points there.
Also scoring at Zandvoort was Ryan Tveter. Stepping up to this level with limited experience was always going to be difficult, even in a Carlin car. He was surprisingly quick at Silverstone but only repeated that sort of form in the Dutch dunes.
Michele Beretta should have had a better second season in F3 after switching to Mucke but it took him until the final race ? his 65th start ? to score.
Of those who failed to score, Tatiana Calderon was the major surprise. Last year she scored points at each of the last seven events, so it?s a mark of the depth of quick drivers in F3 in 2015 that a move to Carlin and a more stable pre-season yielded nothing.
The size of Fittipaldi?s task at Fortec is emphasised by the fact that none of his team-mates scored. That included the top two from the last British F3 season, Hong Wei Cao and Matt Rao. Rao saw out the season but was too incident-prone, Cao was reliable but only lasted five rounds.
His place was taken by Macau?s Wing Chung Chang, who could make progress if he does a full season in something better suited to his experience level. Li Zhi Cong drove Fortec?s fourth car either side of four events missed due to family/business reasons.
Completing the Chinese contingent was Kang Ling at Mucke, whose pace was decent given his past record but failed to finish too often and left with three rounds to go. His car was driven by the returning Felix Serralles at the Nurburgring.
Hong Kong?s Matt Solomon had a steep learning curve jumping up from Formula Masters China in a Double R team that lacked a qualified leader. Team-mate Nicolas Pohler had F3 experience but not speed and missed two rounds to injury, with MSA Formula frontrunner Matheus Leist filling in at Spielberg.
Julio Moreno performed decently for a driver with an uninspiring FR2.0 record in a one-car team, but T-Sport deserved more after its Macau 2014 podium.
The last regular was Motopark?s Mahaveer Raghunathan, who never looked comfortable at this level despite promising Italian F4 results and stepped back before the final round. Tanart Sathenthirakul took over and brought the car up the order as expected for a driver with two Euroformula Open seasons under his belt.
Nicolas Beer raced the likes of Jensen and Ilott at Silverstone and would have gone well had Marvin Kirchhofer turned up as his Eurointernational team-mate from Hockenheim as expected. He didn?t and so the Dane departed after a tough second round.
The team gave a street-circuit debut to Gustav Malja in Pau and then drafted in Facu Regalia and Artur Janosz for Monza but Regalia gave up before even racing and the team?s season ended there.
Alexander Sims returned with the new Hitech team at Portimao and was a Prema challenger at Hockenheim but ineligible to score.
The Artline team arrived with its Arttech chassis for the Nurburgring, with Latvian veteran Harald Schlegelmilch joined by new ADAC F4 champion Marvin Dienst for the finale.