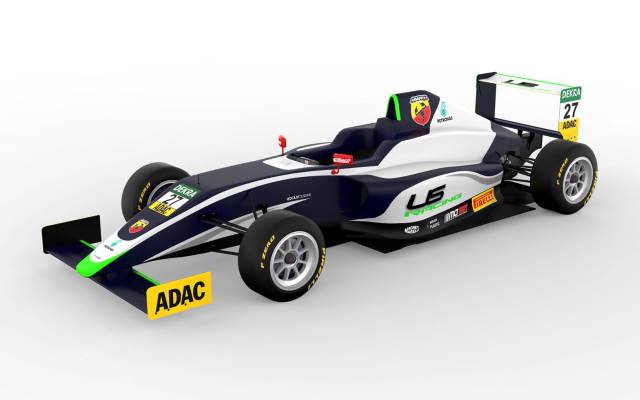 HTP Junior Team, the operation that ran Marvin Dienst to the inaugural ADAC Formula 4 title, has become US Racing after Ralf Schumacher joined the outfit.
Schumacher joined former Mercedes DTM chief Gerhard Ungar in a co-management role at the team at the end of 2015, and the pair's initials form the new team name.
"US Racing is not just for the name Ungar and Schumacher, but also the English word 'us' because we want to further express the team spirit," said Schumacher.
The rebrand includes a new colour scheme with a dark blue base, although the neon green highlights of last year remain.
The team has already confirmed new signings Jannes Fittje and Louis Gachot for the 2016 season, while Carrie Schreiner indicated she would remain with the team.