GP2 has come in for some criticism over the past couple of years, but things are very much looking up for 2014. Action has been taken to reduce costs, including extending the life of the chassis (which should have been replaced again this year under the three-year cycles that GP2 has previously employed) and removing the long-haul trips to Malaysia and Singapore.
This appears to have helped boost the quality of the field, as has the decision of McLaren and Ferrari to each place a driver in the championship, while Force India has joined Caterham in supporting its own team.
Even the star rookies may struggle to overcome the difficulty that newcomers have faced in getting to grips the current generation of car and tyre, but there are a number of other highly-rated drivers who look to be in a position to shine this season.
Ahead of this weekend's opening round of the season in Bahrain, we deliver our verdict on each of the 26 drivers' chances of making an impression.
Russian Time
After going from last minute entrants to teams' champions last year, it's been a tumultuous start to 2014 for Russian Time following the shock death of the project's founder Igor Mazepa. The Motopark Academy crew that ran the cars have left, prompting the return of iSport to operate the entry they sold 12 months ago. While a Russian rookie is brought into one car, the other has an established driver capable of fighting at the front right away.
1. Mitch Evans
New Zealand, age 19
2013: 14th in GP2
The split with Motopark was bad news for some drivers – namely Tom Dillmann – but it has led to the talented Evans landing a top seat for his second year in the category. The 2012 GP3 champion had a mixed rookie season with Arden, where he often had to lead the team alongside an erratic Johnny Cecotto.
He made an impressive start with a podium in Malaysia and then two fine third-places in Monaco, but aside from a second place in the Hungary sprint race, he lacked the same speed and luck over the rest of the campaign. Despite the off-season upheaval at Russian Time, testing has seen them remain frontrunners in Evans' hands, with the Kiwi towards the top of the times on an impressively consistent basis and with the best average result of all.
Still young at 19, it's unclear whether he can become a GP2 title contender in only his second season, particularly with so many other top quality drivers on the grid. But those pre-season performances suggest he'll take a big step forwards from last year at the very least.
2. Artem Markelov
Russia, age 19
2013: Second in German F3

Despite the success of last year from just running two of the best drivers available, the long-term plan of Russian Time was always to bring on drivers from their own nation – an emerging power on the racing scene.
And Markelov is a proper Russian Time protege, with his father known to be among the project's funders and the late Mazepa having been his manager since karts. He's contested all three of his years in cars to-date with Motopark in Germany, but Markelov is perhaps the most prominent constant amidst the changes. Runner-up in German F3 after four wins across two seasons, he is certainly a promising driver but GP2 is a massive step up for him.
His testing performances have placed him towards the very bottom of a pretty well-qualified field, but he showed improvement from Abu Dhabi to Bahrain. It's ok to write this off as a learning season, but hopefully it will help his development rather than harm it. This is a very young driver pairing by GP2 standards, but if Evans is as on top of things as he's looked in testing, Markelov will benefit massively.
Carlin

Like in most categories they've ever contested, single-seater heavyweights Carlin have quickly established themselves as a fixture at the front in GP2 and were regular podium finishers with a strong driver pairing in 2013. There's a very South American feel at the British squad this year, with continuity in one car giving them their best shot yet at a maiden title.
3. Felipe Nasr
Brazil, age 21

2013: Fourth in GP2
For a driver of Nasr's calibre to do a third season of GP2 is a massive gamble. He's been highly-rated in the F1 paddock since he won the supporting Formula BMW Europe crown in his first full season of car racing in 2009.
Now he's finally secured a role as Williams reserve, but he's staying on in GP2 to stay race sharp and win that title. He began last year very strongly with eight top-fours from the first eight races, but his reputation took a hit in the second half of the campaign, with a couple of costly collisions. Incredibly, after 44 GP2 races, he hasn't won a race, claimed a pole position or scored a fastest lap. Sticking with Carlin, he hasn't stolen the headlines in testing, but it will be finding his consistency again that will be key.
Drivers who stay more than two years in GP2 are frowned upon by many, so he's got to make the most of it. If he doesn't, there are some very highly-rated and less experienced drivers in GP2 now who could first make him look silly, and then beat him to an F1 race seat in 2015.
4. Julian Leal
Colombia, age 23

2013: 12th in GP2
Leal finally began to make some sort of impression in GP2 last year in his third season, claiming a couple of podiums. He now trades one of the championship's top teams for another by switching from Racing Engineering to Carlin.
Incident-prone in his rookie season with Rapax in 2011, he was then solid but unspectacular with Trident in 2012. Last year he showed some promising pace on occasion and did well in sprint races when presented with the opportunity, but he also had a lot of weekends where he was anonymous, which was disappointing when his team-mate Fabio Leimer was fighting for the title.
He's been racing big single-seaters since Euroseries 3000 in 2007, and fourth-year GP2 drivers tend to be challengers. But he didn't exactly make the most of top equipment last year and with plenty of quality on the grid, it's not certain he'll be any closer to Nasr than he was to Leimer. On the other hand, there were some high points in pre-season testing.
Racing Engineering

After taking a driver to the GP2 title for the second time last year with Fabio Leimer, the Spanish squad has acquired what is arguably the strongest driver pairing on the grid for 2014, which should give it a good shot at winning the teams' title for the first time.
5. Raffaele Marciello
Italy, age 19
2013: FIA F3 European champion

His title success in the FIA F3 European Championship last year was a confirmation of the potential he'd previously shown, but any fears his talent was restricted only to F3 cars were quashed when he stunned in both GP2 and Formula Renault 3.5 testing at the end of 2013.
Ferrari therefore had a big decision to make on which series to place their Italian protege, and opted for GP2. His performances in Abu Dhabi in November raised expectations that, equipped with the champion's car, he could bring an end to rookie struggles in the category.
His pre-season running has been much, much lower-key but he still seems confident enough and shouldn't be underestimated purely on testing. He's not the only big talent on the grid this year though, so he'll be doing very well if he overcomes his experience deficit to beat them. If things don't go his way, it will be a great test of his resolve, and that is perhaps a challenge he wouldn't have faced in FR3.5.
6. Stefano Coletti
Monaco, age 24
2013: Fifth in GP2
With the manner in which his 2013 season fell apart followed by a quiet winter, it wasn't clear whether Coletti would want to come back for more GP2 until he filled the second Racing Engineering seat on the eve of pre-season testing.
It's a well-versed tale now, but he was on top of the standings at the halfway point of last year after wins in Malaysia, Spain and his own streets of Monaco. Then, he failed to score a single point in the second half of the campaign.
Those early rounds were a demonstration of the potential he held during his formative years, and they say you don't just lose talent overnight. But, whatever went wrong, keeping mentally strong will be vital if he is to perform this time around. Hopefully, for his sake, his results will be better than they were in pre-season testing, where he was more often than not in the lower placings. His F1 chances may now only be slim, but this is still a chance to prove any doubters wrong.
DAMS

DAMS won the first two drivers' titles with the current generation car, in the hands of Romain Grosjean and Davide Valsecchi, but Marcus Ericsson couldn't deliver a third last year. They've continued their policy of getting a series veteran to lead their assault, and continuity in the second seat creates a strong, if slightly uninspiring, driver pairing.
7. Jolyon Palmer
United Kingdom, age 22
2013: Seventh in GP2
Palmer was a potent force towards the end of last year with Carlin, claiming feature race wins in Hungary and Singapore and coming close to another in Abu Dhabi. He would have been touted as a 2014 challenger even if he had stayed where he was, but he couldn't resist a move to the 2011/12 champions DAMS over the winter.
The French squad are his fourth team in four years in GP2, and his first based outside of Britain. His GP2 career has been one of steady progress, from no points with Arden, to podiums and a sprint race win with iSport and then his feature race wins last year with Carlin.
He would have had a better season in 2013 had he got on top of qualifying earlier in the year, but fortunately the DAMS package is particularly strong over one lap – although he will need to make sure he makes the most of that advantage. Not rated as highly as his peers, he won't make for the most popular of champions, but would be taken more seriously if he beats them.
8. Stephane Richelmi
Monaco, age 24
2013: Eighth in GP2
Richelmi was fairly unspectacular but consistently scored decent points to finish the year eighth, not far from then team-mate Ericsson and Palmer. He capitalised on the qualifying speed of the DAMS car – taking pole at the Nurburgring – but failed to make the most of this in races.
He only finished on the podium once – fewer than anyone else in the top 15 managed. Staying with one of the top teams and with another year's experience under his belt, you might expect him to make a step forward. But to do that he's got to start winning races, and that might be tough with lots of talent also in good cars and looking good in testing.
Richelmi himself wasn't far from Palmer in the opening test in Abu Dhabi, but slipped backwards a little in Bahrain. A sign of him standing still as some of those around him get more familiar with their new surroundings? We'll see.
ART Grand Prix

Despite James Calado salvaging third in the drivers' standings, 2013 was a bit of a nightmare for ART, the team that took Hamilton, Rosberg and Hulkenberg to titles in the past. Despite needing to get back to their best in 2014, they have gambled on a pair of GP2 newcomers as the result of an official tie-up with McLaren and Honda, who have each brought a protege of their own to the table.
9. Takuya Izawa
Japan, age 29
2013: Seventh in Super Formula

It's difficult to know what to think of Izawa: a rookie with no recent experience in Europe, or a veteran of six seasons in big single-seaters in Japan? Either way, winning races in Super Formula against the likes of Andre Lotterer is certainly nothing to be sniffed at.
Coming in and performing in GP2 may be a different matter though. He's significantly older than anyone else on the grid, which could either work in his favour or against him in GP2's notoriously aggressive combat. Like Vandoorne, he is probably capable of doing well if his car is competitive, but may struggle if it isn't. On the other hand, his experience may then come in handy.
Again, testing has been hard to read, but Izawa ranks bottom on average session results, having failed to get inside the top ten and regularly been outside of the top 20. But it's early days, and it would be massively wrong to write off a driver of his calibre before the season even starts.
10. Stoffel Vandoorne
Belgium, age 22
2013: Second in Formula Renault 3.5

Beaten only by fellow McLaren driver Kevin Magnussen in his rookie Formula Renault 3.5 season last year, GP2 was the only sensible move for Vandoorne in 2014 as he prepares himself for that final step into Formula 1.
Like Marciello, he's one of the most exciting prospects the series has seen for a while, and in theory has the ability to do well despite his rookie status. That will be hard work though if ART are still struggling as badly as they were last year, and not having a team-mate with GP2 experience doesn't seem ideal either.
Testing has been hard to read, with the team deliberately avoiding quick times in many sessions, but Vandoorne has at least featured at the sharp end on one or two occasions. A Magnussen-beater on his day last year, he will face a stern test of his ability to perform consistently at the highest level. Wherever he ranks in the competitive order, the aim is to learn and prove one way or another that he's ready for that next step.
Stoffel Vandoorne Q&A: ?I want to learn? and I want to win?
Hilmer Motorsport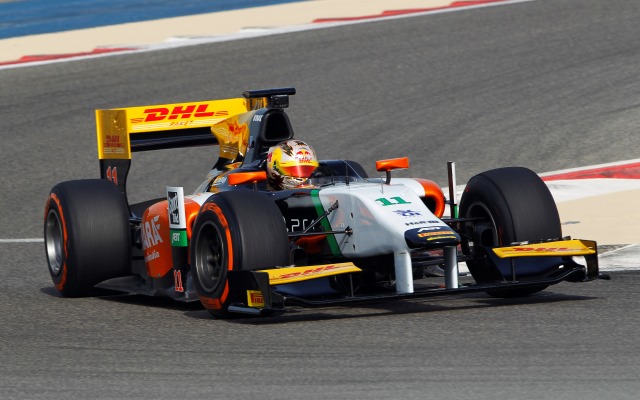 Hilmer may have come into GP2 last year with no history as a racing team, founded by a German and making use of Italian staff, but they certainly made an impression, winning races with three different drivers as they prioritised those with talent over those with a budget. Now running in the colours of Force India, composites magnate Franz Hilmer is aiming to extend his relationship with the F1 team to supplying young drivers, and has managed to recruit the last two GP3 runners-up.
11. Daniel Abt
Germany, age 21
2013: 22nd in GP2
Abt had an absolute shocker of a maiden GP2 season last year with the struggling ART. It was easy to forget he had come within a whisker of beating Evans to the GP3 title the year before. However, the switch to Hilmer appears to have brought him back to his best.
He was immediately more comfortable – and quicker – when he first joined the team last November, and his pre-season has been remarkably strong. He topped two of the six sessions in Bahrain, and was second-best in terms of average results.
It is however a big step to go from 22nd in one year to title contender the next. Like Evans, the strong pre-season form maybe needs to be taken with a pinch of salt until competition gets underway for real. He definitely will be competitive though, which is good to see for a driver with genuine talent to go with his blue-chip sponsors. A strong season could bring opportunities with Force India.
12. Facu Regalia
Argentina, age 22
2013: Second in GP3

Despite his father's firm signing a clothing supply deal with Force India last year, Regalia had to work hard over the winter to secure some external funding to land the seat in the F1 squad's new junior team.
That he has is good to see after his impressive run to second-place in GP3 last year, only denied the title by new F1 star Daniil Kvyat at the final round. Up to then he had been perceived as just another South American driver, with enough budget to contest several series at once. I didn't give him much chance when he joined ART in GP3, but he proved me and a lot of other doubters wrong with speed, consistency and maturity.
Despite that promise, he's far from a finished article yet and GP2 will likely provide a much tougher challenge for him. He hasn't been particularly close to Abt in testing, but has still looked relatively quick for a rookie with similar results to Vandoorne and Marciello. He'll be doing well if he can keep that up.
Rapax

Rapax were enjoying their best season since Pastor Maldonado's 2010 success last year until their campaign fell apart with Coletti's mid-way through. The team is another to opt for continuity in its second seat while getting a race winner in to lead its line-up, but it has work to do to recover its former pace if pre-season testing is to be believed.
14. Adrian Quaife-Hobbs
United Kingdom, age 23
2013: 13th in GP2

After dominating Auto GP in 2012, Quaife-Hobbs enjoyed a promising first season in GP2 despite a change of teams midway through. He began the year with MP, notably finishing second in Monaco after qualifying at the back.
In Hungary he switched to the more competitive Hilmer package, giving him another podium in Spa and then a sprint race win in Monza. These performances warranted a place at one of the top teams for 2014, and after an uncertain winter he landed a seat at Rapax.
In theory, he'd be expected to be a contender for more podiums and wins with the Italian squad. However, Rapax have struggled in pre-season testing according to the timesheets, which isn't a good sign after their troubles in the second half of last year. If they are off the pace, Quaife-Hobbs' quality will hopefully still shine though. After all, he raced the MP car higher than it probably should have been.
15. Simon Trummer
Switzerland, age 24
2013: 21st in GP2
Trummer sticks with Rapax for his third year in GP2, and was the first driver signed up for 2014, with the deal confirmed ahead of last year's Abu Dhabi finale. Having been 23rd with Arden in 2012 and then 21st last year, he needs to make real progress this year.
Things had started brightly for him in 2013, banking some points and looking competitive while his team-mate Coletti was leading the way. Trummer quickly slipped backwards again, although he did get the team's only points in the second half of the campaign, usually thanks to some alternative strategies to recover after poor qualifying results.
Like Quaife-Hobbs, his pre-season has looked poor, but a positive is that he does at least appear to be close to his team-mate. In a season where most drivers have proved their abilities in GP2 or elsewhere, it's time for Trummer to step it up in 2014.
Arden International

After returning to the front with Luiz Razia in 2012, the Christian Horner-owned squad lost ground again last year as a gamble on Cecotto failed to pay off in results terms and Evans struggled for consistency. Finishing eighth in the teams' standings means they weren't an attractive choice for 2014, and their new driver pairing probably shows that.
16. Rene Binder
Austria, age 22
2013: 23rd in GP2
After contesting his first year and a bit in GP2 with Lazarus, Binder moves on to Arden. Despite an underwhelming record in German F3, the nephew of '70s F1 racer Hans had decent pace from his debut at Spa 2012.
He made good progress at the start of last year with three points finishes, including two at Monaco. However, he failed to kick on as the campaign wore on. To be fair though, he had to lead the team and had three different team-mates during the season, and was usually the only driver in the pairing to have any significant GP2 experience.
Moving to Arden should help him to make a step forward and he looked quick when he first tested with them in November, but the amount of talent that has arrived on the grid over the winter means that top ten appearances could be the exception rather than the norm.
17. Andre Negrao
Brazil, age 21
2013: 10th in GP2
After three years in Formula Renault 3.5, Negrao makes the move on to GP2. His move into FR3.5 came very early with only one full season in cars under his belt, but he progressed well over his time in the category.
Doing all three seasons with the Draco team taken over by his father Guto, he got regular points in his first season, took a podium in the second and then finished tenth in the standings last year, comparing well to team-mate Nico Muller. His experience and results in FR3.5 should allow him to adapt quickly to GP2 in his rookie season.
His testing pace has been close to Binder's and that of the other GP2 debutants, but whether Arden can provide him with the package to make a real impression in this competitive field remains to be seen.
Caterham Racing

Caterham's GP2 arm has showed up-and-down form during its first three years of existence. Experienced names Davide Valsecchi and Giedo van der Garde were only able to shine on occasion in 2011 and 2012, but the squad was starting to be a consistent threat at the front at the end of last year and has gone strong in winter testing with both 2014 drivers.
18. Rio Haryanto
Indonesia, age 21
2013: 19th in GP2
Haryanto went backwards last year with Addax after a solid first season with Carlin, but was immediately quick when he joined Caterham for testing in November and it was a formality that the Indonesian would join the Malaysian-owned team for 2014.
His pace has continued in pre-season testing, topping two sessions and posting the fastest time of all the running in Bahrain. Much of his troubles last year would have been down to having to lead a floundering squad, but Caterham are on the rise with Rossi leading their effort.
Key for Haryanto this year will be making the most of the opportunity if he does have a quick car underneath him. Despite his wins in GP3 in 2010-11, he needs to impress in GP2 to really make a name for himself. Getting qualifying right will be a target for him – he got a maiden podium at Silverstone last year from a reverse grid but was usually starting too far back to make an impression.
19. Alexander Rossi
United States, age 22
2013: Ninth in GP2
Rossi had an up-and-down first season in GP2 proper, but he ended on a high with a maiden win in Abu Dhabi. He was the one of the form men over the final few rounds and has been quick in winter testing too, putting him among the favourites for 2014.
After his two seasons in Formula Renault 3.5 in 2011-12, Rossi wasn't set to compete in GP2 last year but the chance arose for round two at Bahrain and he grabbed the opportunity with both hands, finishing his first race in third. However, his form then took a dip as he struggled for qualifying pace, and he didn't return to the podium until Spa.
The team have performed very well in testing, but only at two tracks where Rossi did well last year. Questions have to remain over their ability to consistently provide a quick car every single weekend. Without that, Rossi will not be able to win the title.
MP Motorsport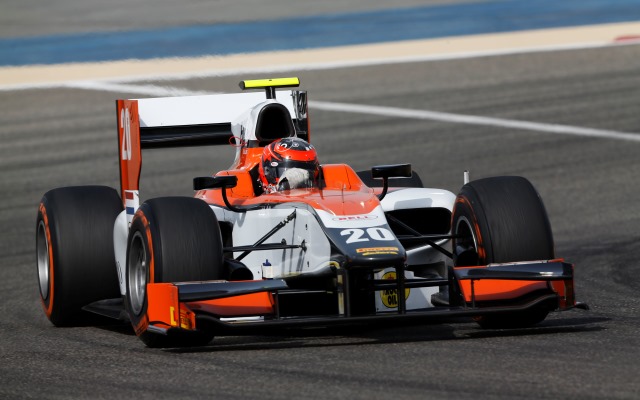 MP Motorsport made their debut in GP2 last year after taking over the entry of the long-serving Coloni team. The Dutch outfit is well-funded, allowing it to field quick and experienced drivers alongside the son of the team owner. Adrian Quaife-Hobbs and Dani Clos gave it a pair of podiums in reverse grid races last year.
20. Daniel De Jong
Netherlands, age 21
2013: 24th in GP2
De Jong stays on for a second full season in GP2 with the MP Motorsport team owned by his father. 2013 was a tough maiden campaign for the squad, with De Jong mustering just three points with a tenth in the Monaco feature race and seventh in the Singapore sprint.
That was perhaps a little disappointing following some promising showings in a part season with Rapax the previous year. He's had a couple of decent sessions in testing, even topping one in Bahrain, but his average placings haven't been that great. The team has shown good pace with its other car though, so the potential is there if De Jong can step up to the plate.
With previous campaigns in Formula Renault 3.5 and Auto GP, he's now got plenty of experience in big single-seaters so he needs to start performing at this level this season. The quality of the 2014 grid means that will be no easy task, however.
21. Jon Lancaster
United Kingdom, age 25
2013: 11th in GP2
A lack of budget means that Lancaster is not yet confirmed for the season for MP Motorsport, but if he repeats his pre-season form with the team, he will definitely prove his value to the squad. He topped the timesheets on the final day of running in both Abu Dhabi and Bahrain.
He deserves his return for 2014 after some impressive performances in what was really his first year in GP2 last season (disregarding the one 2012 round he did with Ocean). Arriving at Hilmer for Barcelona, he scored a third-place finish in his first race for the team and then went on to claim back-to-back sprint race wins at Silverstone and the Nurburgring. It was a return to form for a driver who was highly-rated in his early career when he finished second in Eurocup Formula Renault 2.0 in his first season of single-seaters.
Poor qualifying results otherwise restricted his performances last year, and that is an area where MP also struggled, but that testing form was almost too good to be a fluke and so he should be right in the mix.
Trident

Trident are a relatively long-serving GP2 entrant, the Italians having joined for season two in 2006. They've never really been a regular threat at the sharp end, but have been capable of some big results on occasion and took a win and a podium finish last year, even though they only scored points on three weekends in total.
22. Axcil Jefferies
Zimbabwe, age 19
2013: 11th in Indy Lights
Without the budget to secure a full-season deal yet, Jefferies makes his GP2 debut in what is at present only a one race deal with Trident. Those budget constraints mean he's only raced regularly in two of the past five years.
He's shown promise in the racing he has done, though. He was third in Formula BMW Pacific in 2009 (Haryanto was champion that year) and returned to action three years later in FIA Formula Two. There he took 12th in the standings despite missing the opening two weekends, with regular top ten finishes. 2013 consisted of just two Indy Lights starts, but he did finish fifth in the second of those races.
Despite his overall lack of racing experience, Jefferies hasn't looked out of depth in the four days of pre-season testing he's done with Trident. The experience of the field means he would start off towards the back, but if he could do the entire season, he's got the potential to make good progress.
23. Johnny Cecotto
Venezuela, age 24
2013: 16th in GP2
GP2's 'bad boy' encountered struggles with his Venezuelan state funding over the winter but managed to secure a seat with Trident, for whom he previously raced in 2010 – the year after he first entered the category.
Coming into 2013, Cecotto had a reputation for getting involved in contact on-track, but had also shown some promising speed in the previous campaign and won two feature races. Last year however, he went backwards instead of forwards and had some high profile and controversial incidents. On top of that, he could only record a best finish of fifth.
Trident is likely to suit his style far better than Arden though, and he appears to have settled in well. He has looked decent in testing – placing third behind Evans and Palmer on average session result. Given their respective struggles last year though, it remains to be seen whether Cecotto and Trident can turn that pace into some proper results. Don't bet against him in Monaco, last year's first corner pile-up now behind him.
Lazarus

Lazarus have yet to make a real impression in GP2 since taking over the place of stalwarts Super Nova at the start of 2012, placing bottom of the teams' standings in both of their campaigns so far. Driver choice has often hindered them, having mostly run with rookies in both cars up to now, but recruiting a race winner should help them this year.
24. Nathanael Berthon
France, age 24
2013: 20th in GP2
Berthon endured a fairly disappointing campaign in 2013, failing to build upon the promise of his rookie season in 2012 with Racing Engineering after moving to Trident. He scored points on just one weekend, albeit did win the sprint race at that round.
Previously a race winner in Eurocup Formula Renault 2.0 and Formula Renault 3.5, Berthon is fundamentally a strong driver but trading one Italian team for another seems unlikely to propel him forward given Lazarus' previous GP2 record. However, Berthon provides a combination of experience and ability that Lazarus has not been able to benefit from in the past.
He's shown in both of his previous seasons that he can hold his own at the front if he's up there – his weakness has definitely been qualifying high enough in the first place. If he can get on top of that – and Lazarus cars have started high on the grid before – he could deliver some results.
25. Conor Daly
United States, age 22
2013: Third in GP3
Daly never quite nailed GP3 in his three years in the series after moving across from the United States, but deserves his chance to show what he can do at the next level, and has proven before that he can be competitive in GP2.
He claimed a seventh place on a one-off series debut in Malaysia last year with Hilmer before returning to focus on GP3. His 2014 chance with Lazarus is again only for the first round at present, but he may well get further opportunities if he makes the most of this one.
Lazarus are not the most competitive of teams but he's shown a couple of flashes of speed during testing, albeit interrupted by a barrel roll in Abu Dhabi when he ran into former team-mate Regalia. With good speed and experience, Daly and Berthon should have the ability to drive Lazarus forward this year.
Campos Racing

Adrian Campos returns to GP2 having bought back the Addax team, which he sold at the end of 2008 to Alejandro Agag (who has now moved on to concentrate on running Formula E). The first three years under Agag saw regular race wins and several future F1 drivers drive their cars, but their preference for well-funded drivers has cost them their competitiveness in the past two seasons. Their 2014 lineup are both new to GP2, but both bring decent experience.
26. Arthur Pic
France, age 22
2013: Eighth in Formula Renault 3.5

With brother Charles' time in Formula 1 having come to an end for now, Pic will be aiming to make an impression in his first season of GP2 after three years in Formula Renault 3.5 where he claimed one win.
After some strong form for DAMS in 2012, his gamble on newcomers AV Formula for 2013 failed to come off as he struggled for consistency despite some occasional battles with the category's star names. In joining Campos he continues to work with respected engineer Philippe Gautheron, who previously enjoyed success in GP2 with Charles Pic among others at Addax before leaving for AVF.
Pic has looked good in testing, topping a session and finishing second in another, and has mixed it with the bigger-name rookies in terms of average session position. Even though he's new to GP2, his three years in Formula Renault 3.5 in its recent competitive state should count for something.
27. Kimiya Sato
Japan, age 24
2013: Second in Auto GP

Like Pic, Sato is another whose rookie status belies his racing experience. Having competed against Marcus Ericsson in Formula BMW, he's been racing single-seaters for eight seasons now.
After several years in Formula 3, 2013 was Sato's first in a big car but he quickly took to Auto GP, claiming early wins and the championship lead. Despite a total of five victories, he was beaten to the title, but GP2 is a natural next step for Sato, who is managed by infamous ex-F1 backmarker Taki Inoue and has tested for Sauber last year.
His testing form has not been as strong as his team-mate's, but despite being brand new to the GP2 car in Abu Dhabi he was immediately on the pace, claiming P4 on his second morning. He didn't repeat those heights over the remaining days, but he certainly seems capable of holding his own in the championship.
Calendar
Sakhir, Bahrain – 5-6 April
Barcelona, Spain – 10-11 May
Monte Carlo, Monaco – 23-24 May
Spielberg, Austria – 21-22 June
Silverstone, United Kingdom – 5-6 July
Hockenheim, Germany – 19-20 July
Budapest, Hungary – 26-27 July
Spa-Francorchamps, Belgium – 23-24 August
Monza, Italy – 6-7 September
Sochi, Russia – 11-12 October
Abu Dhabi, United Arab Emirates – 22-23 November