Photos: Fast Lane Promotion
A look at the entry list for this year's Formula Renault 2.0 Alps season, which begins at Vallelunga in Italy this weekend…
2012 proved to be a great year for the young Formula Renault 2.0 Alps series, as it arguably overtook the NEC championship as the primary addendum to the main Eurocup category. With full-time participation from the likes of Norman Nato and Daniil Kvyat and a heated title battle between the aforementioned two (in which Kvyat emerged victorious), last year certainly set the bar high. Looking at 2013 – the strong lineup is obviously there, but whether Alps can match/surpass the expectations remains to be seen. While team support is noticeable and the represented tracks are pretty famed, despite all but one being in Italy, it is, of course, the grid quality that will determine the success of the series. Having said that, let's delve right in to the Alps lineup for 2013 as the championship prepares to kick off this weekend.
Tech 1 Racing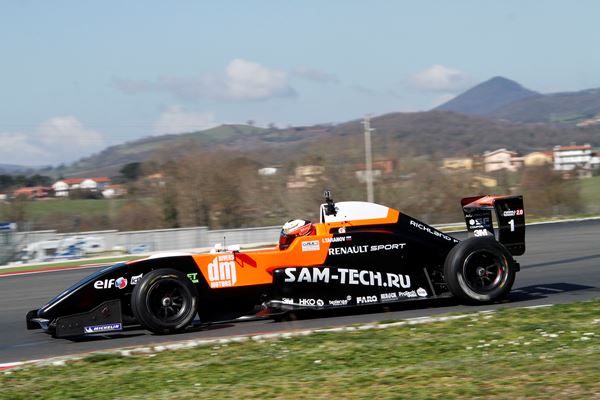 While the French squad was pretty instrumental in making the 2012 season so strong (providing full-time seats for strong drivers in Paul-Loup Chatin and Oscar Tunjo), they seem to have backed out a bit this year, reportedly offering only part-time deals to their main Eurocup trio. Heading that trio is the very talented Pierre Gasly, who finished third in French F4 in his maiden single-seater year in 2011 and then moved on to the Eurocup, scoring two podiums and a pole last year. The switch from R-ace GP to Tech 1 should prove to be beneficial and, while the rumoured Red Bull Junior seat didn't surface for the Frenchman, he will undeniably be a force this season – including his three expected appearances in Alps.
Another F4 graduate, Egor Orudzhev, will attempt to balance a Eurocup campaign with outings in FR2.0 Alps as he makes his full-time debut in Formula Renault. While only tenth at the end of last year's French F4, he was very quick on occasions (bagging two podiums closer to the end of the year) and showed very promising pace on his single Alps outing – he will hope to carry that form into this season.
The last Tech 1 Eurocup driver is one Mathieu Vaxiviere, another driver of French F4 fame. He scored a podium in Alps last year and, while he largely underperformed in the main 2.0 category, it bears reminding that Vaxiviere is a French F4 champion, scoring that title against considerable opposition – he's undeniably quick and, on his day, will be a definite contender for victories in Alps.
Apart from their Eurocup squad, Tech 1 have also signed on people exclusively for Alps campaigns. 19-year-old Russian youngster Ivan Taranov will be entering his first year in Alps, after contesting Formula Renault BARC for two years, during which he scored two podiums. Canadian Luke Chudleigh, meanwhile, will make his debut in single-seaters overall, after having a fairly successful karting career in North America, and is a protege of WSR champ Robert Wickens. Finally, 15-year-old Swiss driver Hugo de Sadeleer will be entering the series after a stint in the Formula BMW Talent Cup in 2012.
SMP Racing by Koiranen

Having taken Kvyat to the series title last year, Koiranen will carry the tag of the Russian brand SMP Racing in 2013 for one of their squads, just as Comtec will do in Formula Renault 3.5. As such, the team will run two Russian drivers in the Alps series this year. 16-year-old Semen Evstigneev will be making his international single-seater debut, while Nikita Zlobin will be moving from Italian Formula Renault 2000. For both, it will be a huge step-up, so it remains unclear as to how quickly they will adapt.
The other two foreign drivers complete the four-car Alps lineup. Estonian Hans Villemi will enter a third Formula Renault season with Koiranen, having done part-time Alps and Eurocup campaigns and a full-time NEC campaign with them (achieving some results of note in the latter). Experience will be on his side and he will have to deliver consistently, perhaps fighting for a top five spot in the standings.
Similar expectations will await Alex Bosak, who made his single-seater debut racing a full season of Alps last year with One Racing, where he did not score. His experience should provide an edge over teammates, but whether he can convert that into results remains to be seen.
Koiranen Motorsport
Having elected to run four prospective drivers in their SMP squad, Koiranen will be bringing in known quantities as part of their other squad. Dutch karting star Nyck de Vries is one of them, electing to run both in the Eurocup and in Alps this year. After becoming World Karting champion in 2011, he made a good start to his single-seater career with Eurocup podiums and a win in NEC in 2012.? Seeing how the calendars for the two series don't overlap, he could technically do the entirety of this championship and, should that happen, McLaren-backed de Vries is undoubtedly the main contender for the title.
His teammate Guilherme Silva is also in the "title contender if does full season" category. A podium finisher in both Alps and the Eurocup last year, the 18-year-old Brazilian is a strong driver who looks really set to use this season as a launching pad for his European career. Together with de Vries, the two represent arguably the strongest?lineup in Alps for 2013.
BVM Racing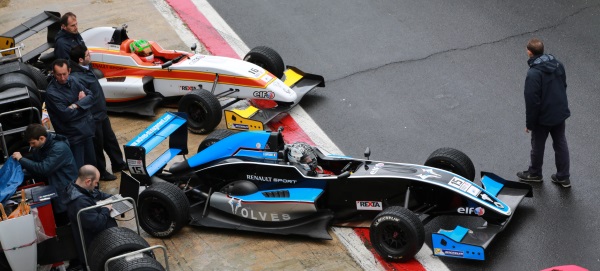 After having tried themselves in the Alps series with Michael Heche for the last two rounds of 2012, BVM are in for a full-time campaign. The Italian squad will run with their compatriot Dario Capitanio, who performed rather well in Formula Renault 2.0 Italy last year, finishing third in his maiden year of single-seaters.
Returning to Europe is Parth Ghorpade, who will take the second BVM seat in the series. After finishing 15th in French F4 in 2011, Ghorpade moved to Formula Pilota China, where he took the Best Asian Driver trophy and finished third overall. With the newly-gained experience, the Indian could very well score a podium or two in his new foray to European racing.
Viola Formula Racing
The Italian squad will be returning to the series after skipping last year. The team will run one car, with the honours belonging to Daniele Cazzaniga, an Italian youngster whose entire single-seater record includes only six races at the FR2.0 Italy level. As such, he will be entering the Alps series as a rookie in the truest definition of the word.
Brixia Horse Power
The team that has fielded Andrea Baiguera for his entire career will continue to do so in the 2013 season of the Alps championship. The Italian racer will enter his second season of Alps, having spent 2010 and 2011 in the logical previous step – Formula Renault 2.0 Italy. He's had limited success throughout, but will surely enjoy the experience advantage he has on most other competitors.
Interwetten Racing
After running three cars for the bigger part of the 2012 Alps season, the Austrian squad Interwetten will return to the series in 2013, fielding the same amount of competitors. 18-year-old Mexican Alejandro Abogado will be returning to the series, after a stint with Team Torino Motorsport in 2012 that yielded no points. He will be trying to balance an Alps campaign with a full Eurocup effort, hoping for a return to form after his fairly successful junior results in North America.
Another second-year returnee is Konstantin Tereshchenko who will continue working with the Austrian squad. After a points-less 2012, he will focus on the Alps series, while doing select events in other Formula Renault championships. While the occasional points finish is a must, anything else might just be a tall ask.
Finally, Interwetten will also be running a single-seater rookie in Francisco Mora. The Alps series will represent the first season in cars for the Portuguese karting driver, who's enjoyed some very good results in his previous racing category. Still, with the field as big and qualified as it is, this has to be a learning year for him.
ARTA Engineering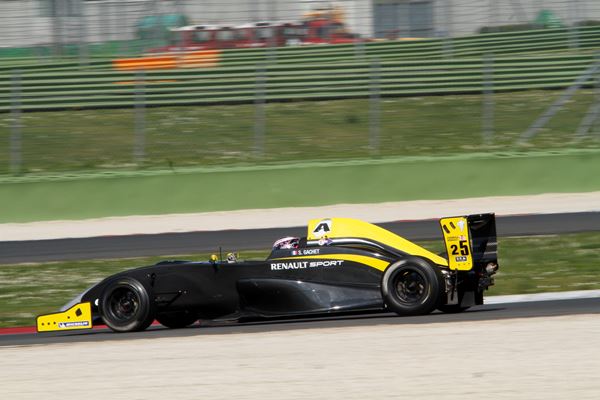 French squad ARTA Engineering will delegate a very significant five-man entry to the Alps championship, composed mostly of local drivers and French F4 gradutates. One driver who falls under both categories is Joffrey De Narda, who graduated to single-seaters after winning the Trophy Kart Mag in France. De Narda has one year of car racing behind his back with a French F4 campaign that yielded a podium finish at Paul Ricard.
While De Narda has a single podium in the 2012 French F4 season, his teammate, Simon Gachet, has six – despite failing to win throughout the year dominated by Baron, Gachet finished a very respectable third in the series. His good French F4 performance follows his V de V Challenge title and he is rightly expected to continue a string of strong performances in Alps.
The vice-champion of French F4 that year, Simon Tirman, will deservedly also be an ARTA driver in Alps. The 16-year-old Frenchman enjoyed a stellar maiden year in cars, taking two wins at Circuit de la Sarthe on his way to second. Considering his age, Tirman is undeniably promising and will hope to match the expectations in his first Alps season.
The only non-French driver of the team is Darius Oskoui who comes, unsurprisingly, from French F4. After taking fifth in the Formula BMW Talent Cup in 2011, Oskoui took sixth in the French series and a standalone victory alongside. The Swiss man is somehow even younger than Tirman, being a French F4 race-winner at 15. Very good things are expected.
Finally, the one bastion of experience at ARTA is William Vermont, who, should he complete the entire season, will be a definite contender. Having shown very strong results from the beginning of his car career in 2009 (with podiums in ADAC Formel Masters and F3 Open and a win in French F4's predecessor), he's looked very good in both Eurocup and Alps last year, with some takeaway performances on his way to fifth in the latter.
Prema Powerteam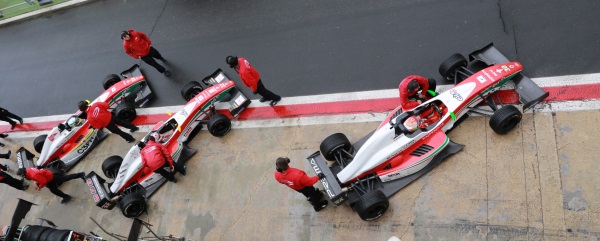 The Italian squad that has recently re-emerged as a mighty dominant force in F3 ran their Formula Abarth drivers for the last two rounds of 2012's Alps season and will be bringing them over to the series full-time in 2013. Brazilian Bruno Bonifacio is one of their main prospects for the future, having done extremely well for them in his maiden Formula Abarth season as he finished third in the European series. Bonifacio has also shown some immense pace against F3's finest in his two season in the Toyota Racing Series and will be a possible title contender, considering his good performances during his Alps outings last year.
The other Formula Abarth graduate in Prema's lineup is no slouch either. After spending two years in the category (where he finished sixth and second, picking up more wins than anybody else in his second year – seven, to be precise), Luca Ghiotto will move on to bigger things with Alps. Just like his teammate, he's been impressively quick on his Alps outings last year and, should the season go his way, could very well be up there in the mix for the title.
16-year-old Ferrari Driver Academy member Antonio Fuoco rounds up the Prema lineup in Alps. A very promising youngster in karts, Fuoco has also enjoyed a great start to his career in junior single-seaters, taking second in the Panam GP Winter Series this year. While this will be a learning year for sure, expectations are very high and don't bet against Fuoco scoring a podium or two in his maiden year.
Jenzer Motorsport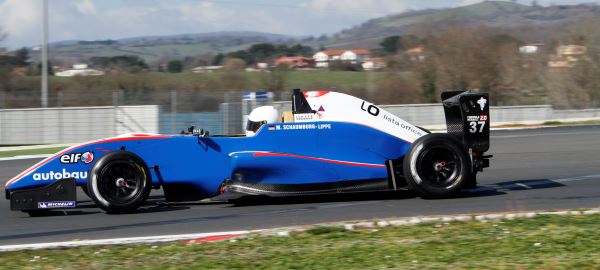 The famed Swiss team will be entering the Alps series for the first time this year and will immediately be offering a lot of support to the series by fielding four cars. One of them will be run by Kevin Jorg, who will also contest the Eurocup with the team. Jorg spent his first full-time year in cars in Formula Abarth, taking six podiums on the way to sixth overall. The 17-year-old Swiss man will hope to challenge the likes of Bonifacio and Ghiotto but that might prove to be a tall order – still, individual podiums would be quite a reasonable goal.
The other relatively experienced man in the Jenzer lineup is Russian youngster Denis Korneev. After achieving good results in local karting, Korneev moved to French F4 last year, where he placed 11th in his debut season, scoring 40 points over the year.
The Jenzer lineup is completed by two complete newcomers. Singaporean kart driver Andrew Tang will make his full-time graduation to single-seaters this year. Having performed well in Asia-level karting championships, Tang tried single-seater racing earlier this year in the Toyota Racing Series and looked on-par with other karting graduates. The other rookie, Prinz Max zu Schaumburg-Lippe, is another Swiss man hired by the team – again, with a good record of local kart achievements, he moves to single-seaters full-time after a short stint in Formula Lista Junior last year, where he looked competent enough, with a best finish of fifth.
GSK Grand Prix
After running the De Val twins in 2012, the Italian squad GSK will go for a completely new lineup this year. Russian rookie Dzhon Simonyan, who will be making his debut in Formula Renault. Despite the above average age for the series – Simonyan is 21 – he doesn't have much in the way of prior single-seater experience and will need time to adapt.
His teammate for the year will also be a 21-year-old – Italian Kevin Gilardoni will return to Alps after finishing sixth in its first year. 2012 saw the experienced Gilardoni run away with the FR 2.0 Italy title, while also finishing third in the Megane Trophy. While his return came a bit out of nowhere, the man could very well be a title contender, having a lot more experience with single-seaters than most people in the series.
Team Torino Motorsport
Yet another Italian squad, Team Torino will run two cars in Alps this year.? After having a very impressive 2012 in karting, finishing eighth in the KF2 World Cup, Alberto Di Folco will be making the switch to car racing where he shoul hope to make an instant impression. His teammate, 21-year-old Josh Raneri, is also largely a single-seater rookie, after having only done a limited campaign in JK Racing Asia in 2012.
Euronova Racing

Series newcomers Euronova have come in the series with the intention of fielding three cars and seem fairly keen of using Alps as a platform for promoting youngsters to higher levels. The very talented Japanese kart driver Ukyo Sasahara opens up the roster making his debut in single-seaters after a couple of really good years in his previous category. Sasahara might be a bit of a dark horse – the lack of single-seater experience might hamper him a bit, but he is undeniably quick and might just come out with a couple of podiums.
The other two drivers happen to be Formula Abarth graduates, although, peculiarly, neither of them come from Euronova's squad in the series. Gregor Ramsay finished the 2012 Abarth season in eighth, scoring a victory in what was effectively his first full-time year in cars. Meanwhile, another car debutant of 2012, Javier Amado, finished tenth in that Abarth season, with a best finish of sixth.
TS Corse
We end the preview with yet another Italian team, as TS Corse enters the Alps series, fielding just one car. 39-year-old Pietro Peccenini, who raced under the team for his entire international career, will be entering the series after finishing tenth in last year's FR 2.0 Italy, where he scored a podium.