The third instalment of our look at the junior single-seater stars of 2015 features a trio of Formula Renault 2.0 aces, frontrunners from GP2 and FR3.5 and two more F4 champions
Click to check out part 1 and part 2 of the top 50
30. Alex Albon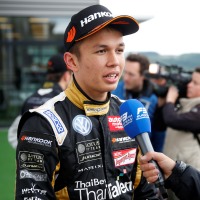 New entry
Thailand ? age 19
Seventh in FIA F3 European Championship
Albon put a fairly low-key start to his single-seater career behind him with a fine rookie Formula 3 season as the lead driver for the returning Signature team.
He was impressive from the start with three top-six finishes at Silverstone and was a regular top-10 fixture all year long.
There were some particularly strong qualifying showings with a pair of poles at the Norisring and, briefly, another one at Portimao that was lost to a technical infringement.
There were five podiums, the last of which was following champion Felix Rosenqvist across the line in the final race at Hockenheim ? a fitting end for a driver who was fast enough to join the crop of race-winners, but whose break never quite came.
As a Lotus F1 Team junior his future is in the balance for now but he?s already shown speed in bigger categories (including in a mid-season FR3.5 practice run), and a couple of GP3 test days with ART hints at a good chance of a top 2016 drive.
29. Jake Hughes
Re-entry (36th in ?13)
United Kingdom ? age 21
Sixth in Eurocup Formula Renault 2.0, second in Alps
Hughes took a step forward in his second Formula Renault 2.0 season to be a championship contender in Eurocup and Alps, and was unfortunate to end the year without a title.
Joining Koiranen after a disrupted, multi-team 2014 campaign, Hughes was a rival for early runaway Eurocup leader Louis Deletraz thanks to a win at Spa while in Alps, he edged ahead in a title scrap with more experienced team-mate Jack Aitken.
However, in the final three events of the year he was well off the pace in qualifying in particular, resulting in him falling to sixth in the Eurocup and losing out to Aitken in Alps.
Rather than any collapse on his part, Hughes? downfall was down to a chassis issue that went unfixed. Before it struck, he had been just four points behind Aitken in the Eurocup and 12 ahead in Alps.
He didn?t get the results he wanted, but the 2013 BRDC F4 champion ? a relative late starter ? is definitely quick, and has shown that again in recent Formula 3.5 V8 and GP3 tests.
28. Anthoine Hubert
Re-entry (26th in ?13)
France ? age 19
Fifth in Eurocup Formula Renault 2.0
Hubert was another to move to the front in his second Formula Renault 2.0 season, even though a lack of consistency stopped him from ever leading the fight.
Wins at Silverstone and Le Mans put him just 15 points off the lead going into the final round at Jerez, and he arrived having won an Alps race at the Spanish circuit just a week earlier ? his fourth victory from six starts in the series.
Like many of his Eurocup weekends, Hubert?s finale was one of two distinct parts and a second place in the third race was too little, too late.
He proved on his day how good he could be though, and inconsistency is understandable in comparison to more experienced opposition. A Pau Alps double was the highlight of his year, but it was one that earned him no points.
Hubert?s quick enough to star in higher single-seater categories but having missed out on the Eurocup prize money, a switch to sportscars seems to be on the cards.
27. Ben Barnicoat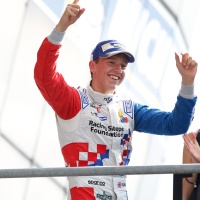 Down 8
United Kingdom ? age 18
Fourth in Eurocup Formula Renault 2.0
Barnicoat couldn?t follow up the Formula Renault 2.0 NEC title he won in his first season in cars with the Eurocup crown, but he ended on a high with a race win at each of the last three rounds.
The first part of his season combined a couple of podiums with several incidents, reaching a nadir on home soil at Silverstone when he failed to score in all three races (he was twice used as a launch pad for another driver and then spun away a podium chance on the final lap of the weekend).
With help from a change of engineer, the real Barnicoat shone through thereafter with fine wins at the Nurburgring, Le Mans and Jerez. He outscored even late charger Jack Aitken over the three events.
That late run of form offers a glimpse of what he could achieve when he moves up to Formula 3 next year. The prospect of him racing for top team Prema has been particularly exciting, but that deal is now in doubt.
26. Ralf Aron
New entry
Estonia ? age 17
Italian Formula 4 champion
Aron had already caught the eye with a spate of wins in Formula Renault 1.6 at the end of 2014 but became a proper star after succeeding Lance Stroll as a dominant Italian F4 champion for Prema.
He won the two feature races at the Vallelunga opener and shrugged off the Monza hat-trick of Ferrari-backed team-mate Guan Yu Zhou to repeat that achievement at three of the following four events.
If there was one weakness it was in reverse-grid races, where he never made it through to the podium and often went backwards, but that really didn?t matter given that he wasn?t off the podium in main races until the very end.
He wasn?t quite as strong across four events in the more competitive German series, but a win and three other podiums was still a decent return.
After a campaign that strong, Prema understandably rates Aron and has promoted him up to its mighty Formula 3 squad for 2016.
25. Pierre Gasly
Down 18
France ? age 19
Eighth in GP2
The first Red Bull Junior driver to be placed in GP2 for some time, Formula Renault 3.5 convert Gasly set the bar high with some rapid testing pace for DAMS but couldn?t get results to match.
His speed shone through with three poles in the final four rounds, but he ended up stretching his winless streak with Red Bull through a second whole year.
He was shaded by team-mate Alex Lynn up until Hungary where Gasly played second-fiddle in a DAMS one-two, but he would have won himself in Monza had his car?s transmission not failed.
Further poles came in Bahrain and Abu Dhabi ? impressive against strong competition ? but a chronic lack of race pace for DAMS meant Gasly couldn't even make the podium.
He finished level on points with Lynn having turned the tables on tracks where he had previously raced in GP2.
A cut to his Red Bull budget will force him away from DAMS for next year, but the firm is sensibly keeping hold of him with a Toro Rosso vacancy likely in 2017. There's still potential, and he's still young.
24. Mitch Evans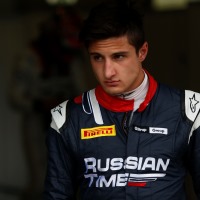 Down 9
New Zealand ? age 21
Fifth in GP2
Evans finished with a lower GP2 championship position and fewer points than he did in 2014, but it would be unfair to pin much of that on him.
With a third set of engineering staff working under the Russian Time awning in as many seasons, Evans was unable to start consecutive sprint races at Barcelona and Monaco after his car crawled to a halt on the way to the grid, before the team then lost all pace.
Changes over the summer? including the return of iSport engineer Gavin Jones ? revitalised Evans immediately. Back on the podium at Spa, he charged to the Monza sprint win after third in the feature (from the back of the grid), results he repeated in Bahrain.
He finished just four points short of third place, which he could have stolen if the finale wasn?t cancelled.
Evans publicly gave up on F1 during his difficult summer and enjoyed LMP2 success and Porsche LMP1 tests this year, but another GP2 season – this time with Campos – is on the horizon.
23. Tio Ellinas
Re-entry (21st in ?13)
Cyprus ? age 23
Fourth in Formula Renault 3.5
After being limited to a handful of promising showings in GP2 in 2014, the talented Ellinas was taken under the wing of Strakka Racing and given a full campaign in Formula Renault 3.5.
Based on pre-season he would have been a title outsider but it was a season of two halves for Ellinas, with qualifying just not good enough to begin with ? perhaps a continuation of the struggles Will Stevens had in two years with the team.
Team and driver had got on top of that emphatically after the summer break though, with a pole and dominant win at Silverstone, and another victory following in mixed Nurburgring conditions.
There was a further pole at Le Mans, but the race pace wasn?t good enough and Ellinas faded to third.
Looking at the second part of the season at a whole though, Ellinas will be a sure-fire title contender if he returns next year, though Strakka has also been exploring GP2 and LMP2 options for him recently.
22. Egor Orudzhev
New entry
Russia ? age 20
Fifth in Formula Renault 3.5
Orudzhev made the step up to FR3.5 after some promising showings over two years at two-litre level but to end up with two wins and fifth in the points made him a surprise package.
His wins ? at the Hungaroring and Le Mans ? came at circuits where it was near-impossible for him to be overtaken, but he held remarkably firm under pressure from the championship?s tenacious top two, Oliver Rowland and Matthieu Vaxiviere respectively.
He wasn?t always the quickest but obviously did well to get to the front on those two occasions, and his Le Mans win was part of a run of three top-two finishes in the final four races.
Although he was marginally outscored by ? and not as rapid as ? Ellinas, Orudzhev gets the nod here for making a bigger step up from FR2.0 and for still being a teenager until a day before the final round.
Backed by SMP Racing, he looks set to return with Arden next year and could certainly be a title contender, though does need to have frontrunning pace on a more consistent basis.
21. Lando Norris
New entry
United Kingdom ? age 16
MSA Formula champion
The world karting champion aged just 14 last year, Norris was pretty much expected to take MSA Formula by storm as he stepped up to single-seaters with Carlin.
His season wasn?t without bumps in the road but Norris was definitely the fastest around, as evidenced by a 50 per cent pole position record.
Despite not turning 16 until mid-November, he also showed maturity, keeping his cool as others around lost theirs.
Track knowledge from Ginetta Juniors and extra racing in Europe helped, but it was doing the latter that really made Norris stand out this year.
With a win and five other podiums from three ADAC events with Mucke, he?d have beaten the champion?s tally by two points if he?d done the full season and scored at the same rate. Italian series appearances were quieter but coincided with the three events that Mucke wasn?t on winning form.
Norris could easily have stepped up to F3 next year but will, commendably, combine Formula Renault 2.0 with BRDC F4 instead. With the Toyota Racing Series too and up to 25 race weekends, he could have a lot of fun.