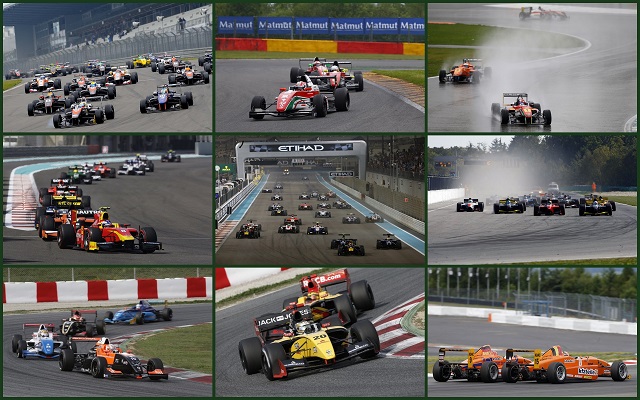 2013 has seen a number of exciting championship fights in the junior single-seater ranks, with only a few categories dominated by one driver from start to finish.
In GP2, the leading drivers had up-and-down seasons but five were still in contention going into the final round. In Formula Renault 3.5, two star drivers left the rest in their dust as they put themselves firmly in the frame for futures in F1. In GP3, consistency was key from the wide open field until one driver took charge in the final few rounds, while one driver led from the off in the FIA F3 European Championship but his nearest rival managed to take it until the final weekend.
Over the following pages we outline our six nominations and name one of them our Title Fight of the Year.
Photography by: FOTOSPEEDY/F3 Open, Fast Lane Promotion / FR2.0 Alps, GP3 Media Service, Renault Sport / DPPI,?GP2 Media Service, Auto GP, BRDC F4, ADAC Formel Masters, FIA F3