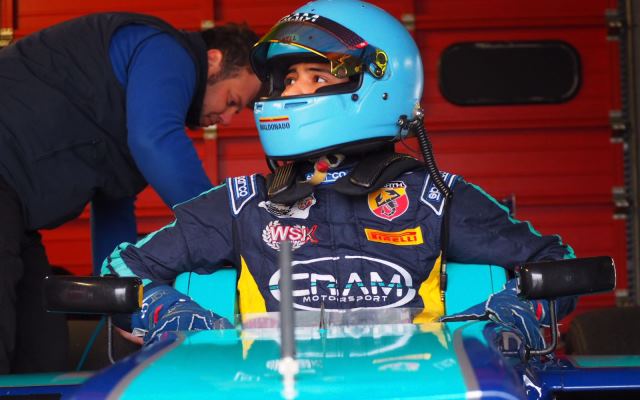 Manuel Maldonado, cousin of Formula 1 race-winner Pastor, will begin racing single-seaters this year in Italian Formula 4 with Cram Motorsport.
He joins the team with which Pastor Maldonado made his first steps in cars, winning the 2004 Italian Formula Renault crown in a two-year stint with the outfit.
Manuel Maldonado, who is overseen by former Formula 3 frontrunner Rupert Svendsen-Cook's Veloce Sports company, was competing in karting in Britain last year but suffered a broken thumb early in the season.
His focus therefore switched to preparations for cars, testing in both MSA Formula and Italian F4.
Cram will be making a return to F4, having run cars in the inaugural campaign in 2014 before sitting out the following season.
"Due to his injury, it will be more than a year since Manuel's last race when he starts the season but that gave us the opportunity to take his step up to cars in house," Svendsen-Cook told PaddockScout.com.
"So far in testing Manuel has shown great progression and potential. He has adjusted to the graduation from karts very well and has worked very hard in all areas which I don't doubt will pay off in 2016.
"I think Manuel can certainly surprise a few people."
Maldonado commented: "It is an honour for me to be taking part in the Italian FIA F4 this season with Cram, I feel very proud to be representing Venezuela in the championship.
"I have been preparing for this upcoming season very hard and now I am waiting patiently for it to start."